Welcome and thank you for your interest in becoming a member of Evolution
Dance Theatre
We value and appreciate you as we are building a community of like-minded individuals in order to be part of social change. This change is necessary as the world is ready to indulge humanity in a new way, where everyone is valued and acknowledged.
"I have worked hard on creating this platform to elevate awareness. I'm quite passionate to make this change by showcasing original stories in large scale productions to encourage acceptance of multiculturalism, women's empowerment and diversity and inclusion," says Armineh Keshishian the founder and Artistic Director of Evolution Dance Theatre.
Our mandate is to Entertain, Educate and Inspire!
Our next show is Follow Your Heart Las Vegas production, after which the world will be the platform.
"I love you to be part of this change. Help me get the message across the globe," says Keshishian.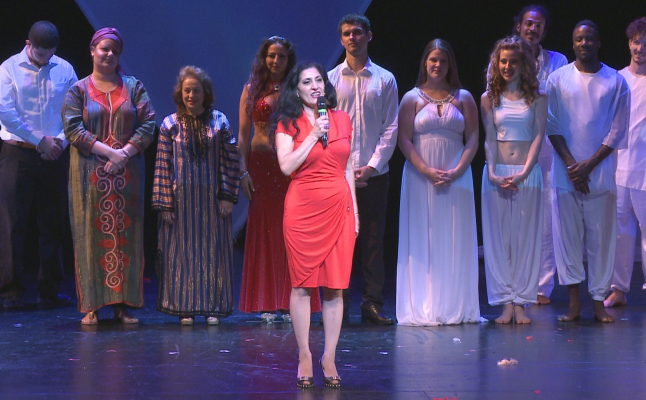 Become a
DIAMOND or GOLD Member Today
Join a Community of Passionate Members Now
You contribute to our passion and together we create a community! As our memberships increase, we collectively create impact. The hope is to expand awareness where all is replaced by Love. There is hope for a better life and a better understanding.
Once a member tell us your story
When faced with adversity, and rose above the challenge;

How you achieved Empowerment
How you embraced cultural and or artistic diversity

We will post the most impactful story with our members each month.

Be part of our community and feel a sense of belonging that you matter

Be part of an innovative and evolutionary dance theatre company

Receive monthly newsletters

If you already have donated between $5 and $98 on our Donation Page, you automatically become a Gold member
Be part of our community and feel a sense of belonging that you matter

Be part of an innovative and evolutionary dance theatre company

Receive monthly newsletters

Discounts on show tickets and company store items

Be the first to know when fundraising & volunteer opportunities are available

Quarterly online membership meetings where you can network & be the first to know what EDT is up to and meet the Board of Directors

Opportunity to contribute ideas to escalate Evolution Dance Theatre to be #1 on the global scene

If you already have donated between $99 or more on our Donation Page, you automatically become a Diamond member